We pride ourselves in offering a high quality industrial roofing service.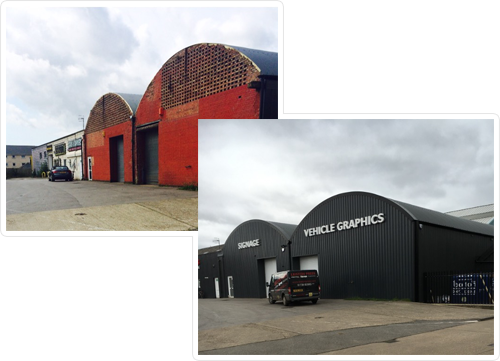 Our speciality is industrial roofing and vertical cladding using insulated composite panels in a variety of thicknesses, according to your requirements or single skin metal sheeting together with any necessary flashings ie. verge, ridge, eaves, door, window and cills.
We also offer the following:
Removal and disposal of asbestos cement sheeting.
Over–cladding of existing roof sheeting.
Replacement of translucent roof sheeting.
Guttering and rainwater goods.
Lining of existing valley guttering and attending to leaks etc.
Please do not hesitate to contact us to discuss your requirements in the first instance, we will always endeavour to provide the most informative solutions.